Thanksgiving Tips for Your Holiday Meal
Thanksgiving Tips for Your Holiday Meal
From cooking, to storing leftovers, and everything in between.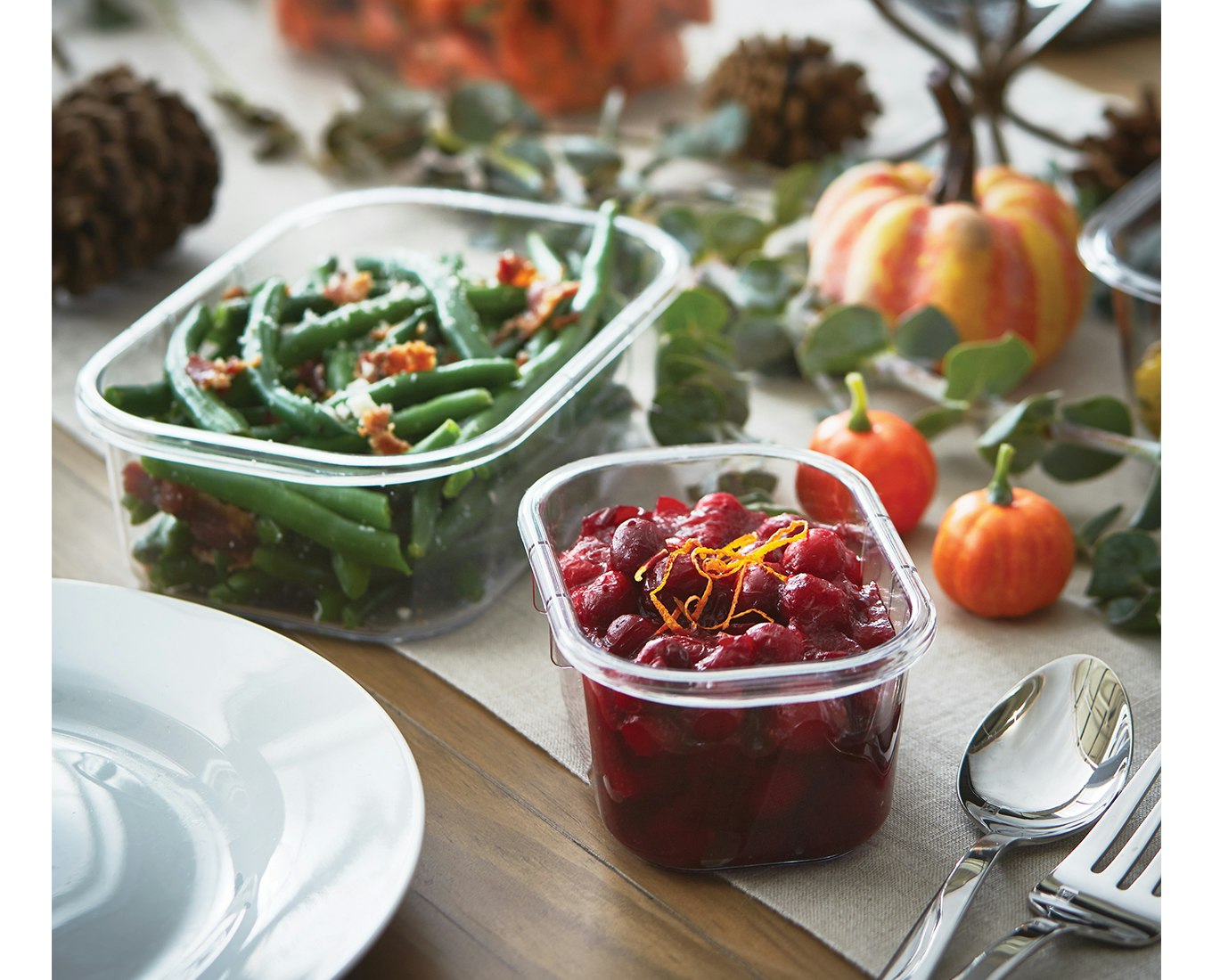 It doesn't matter if it is your first time hosting Thanksgiving or your twentieth, with all the food and family in one place, getting dinner together can be stressful. This is especially true when trying to impress your guests. Here are a few tips to keep in mind when preparing for the big meal:
White turkey meat can be notoriously dry even if it is basted frequently. A simple trick to keep the bird moist is to cook it breast down. Since dark meat has extra fat, its juices will naturally sink into the breast area without the risk of drying out the thighs and legs. This little change will turn dark meat enthusiasts into white meat fans.

Worried that your stuffing may not cook thoroughly inside the turkey? Avoid this stress by cooking the dressing outside of the turkey either on the stove or in the oven, depending on the recipe. To preserve the moistness of stuffing, cut apples and oranges into quarters (peels included) and stuff them into the bird's cavity along with fresh rosemary, thyme and sage. The herbs will complement the flavor of the turkey, and the fruit juices will help keep the meat extra moist.

Run out of pumpkin for the pie? Don't fret, most any starchy, orange-colored vegetable like carrots or sweet potatoes can replace pumpkin. Simply cook the substitute until soft, then place it in a blender or food processor to make a puree. Line a colander with a coffee filter to allow the liquid in the mashed carrot or sweet potato to drain (about two hours). It is now ready to use in any pumpkin pie recipe.

The food will taste so heavenly that your guests will want to take home leftovers. For food storage, try Rubbermaid Easy Find Lids family. They all nest compactly for neat organization, and they all have lids that snap to their own base, snap to each other and fit multiple bases so you will never lose a lid.