Thanksgiving Tips for Your Holiday Meal
Thanksgiving Tips for Your Holiday Meal
From cooking, to storing leftovers, and everything in between.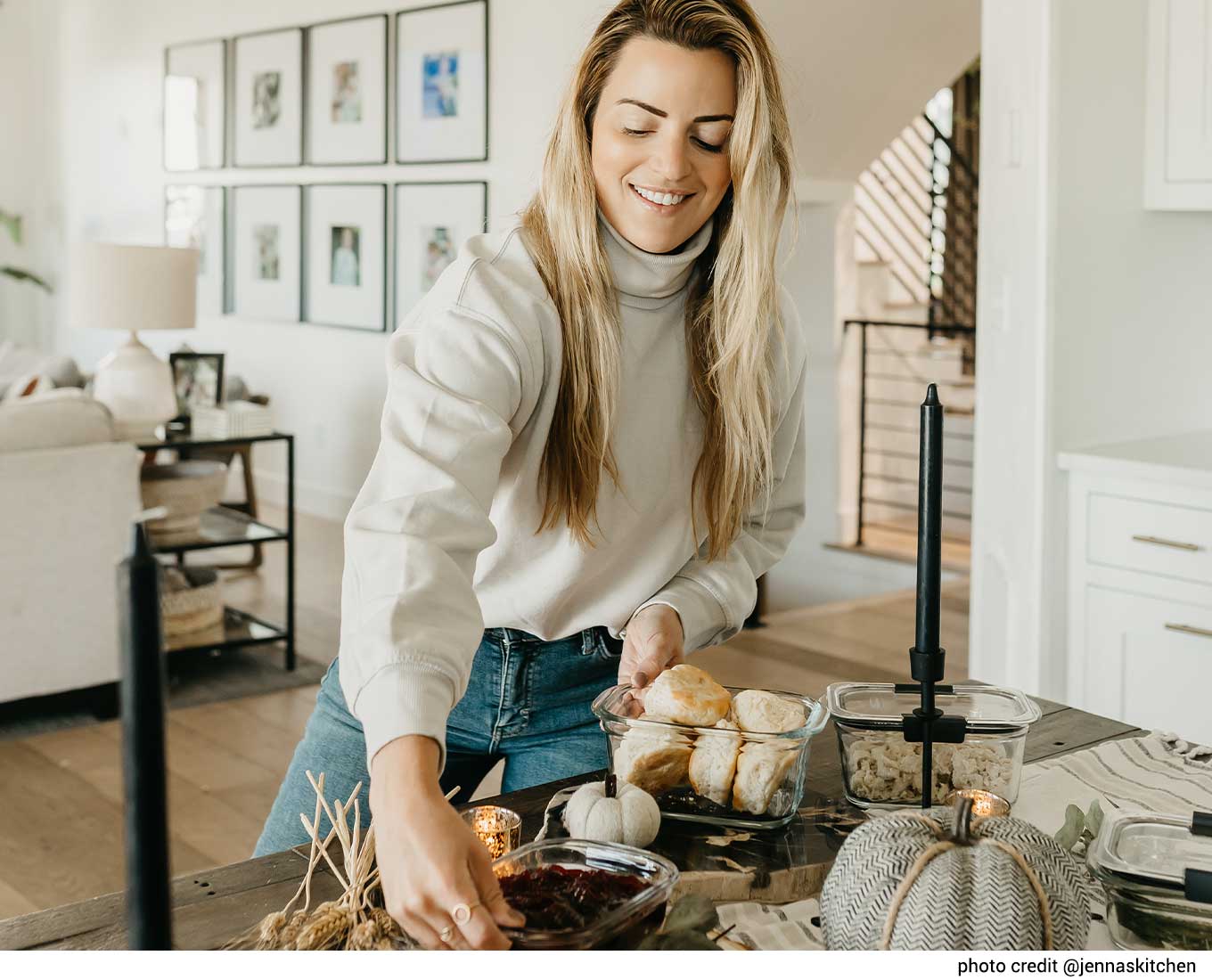 It doesn't matter if it's your first time hosting Thanksgiving or your twentieth, with all the food and family in one place, getting dinner together can be stressful. This is especially true when trying to impress your guests. Luckily, Rubbermaid is here to help, with a few simple tips that will make preparing for the big meal a little bit easier:
Prep Time
You'll have enough to do in the days leading up to Thanksgiving without adding grocery shopping to your list. Shop a few days earlier and then store your fresh fruits and veggies in Rubbermaid FreshWorks Containers. They have built-in vents that regulate airflow and keep produce fresher longer.
Turkey Talk
White turkey meat can be notoriously dry even if it is basted frequently. A simple trick to keep the bird moist is to cook it breast down. Since dark meat has extra fat, its juices will naturally sink into the breast area without the risk of drying out the thighs and legs. This little change will turn dark meat enthusiasts into white meat fans.
Food Storage
Worried that your stuffing may not cook thoroughly inside the turkey? Avoid the stress by cooking the dressing outside of the turkey, right in your oven. Speaking of dressing…when it's time to clean up, don't be tempted to cover your half-empty baking pan or serving dish with foil for storage. Leftovers stay fresh longer when placed in a sealed container, not to mention how much more space stackable containers will free up in your fridge. Brilliance Glass Food Storage Containers are oven safe to 450°F so you can bake in them now, and snap the airtight lid on when it's time to stack the leftovers in the fridge. Plus, you can even reheat in them, too!
Leftovers
Half the fun of sharing your Thanksgiving feast with family and friends is sending them home with tasty leftovers to enjoy over the next few days. Before the holiday, stock up on Rubbermaid TakeAlongs Food Storage Containers and pack leftover parting gifts for your guests to take with them when they leave. They're conveniently stackable, and they're even microwave- and freezer-safe, too.