Space-Saving Tips for Tiny Kitchens
Space-Saving Tips for Tiny Kitchens
Discover simple ways to get the most out of your cooking space.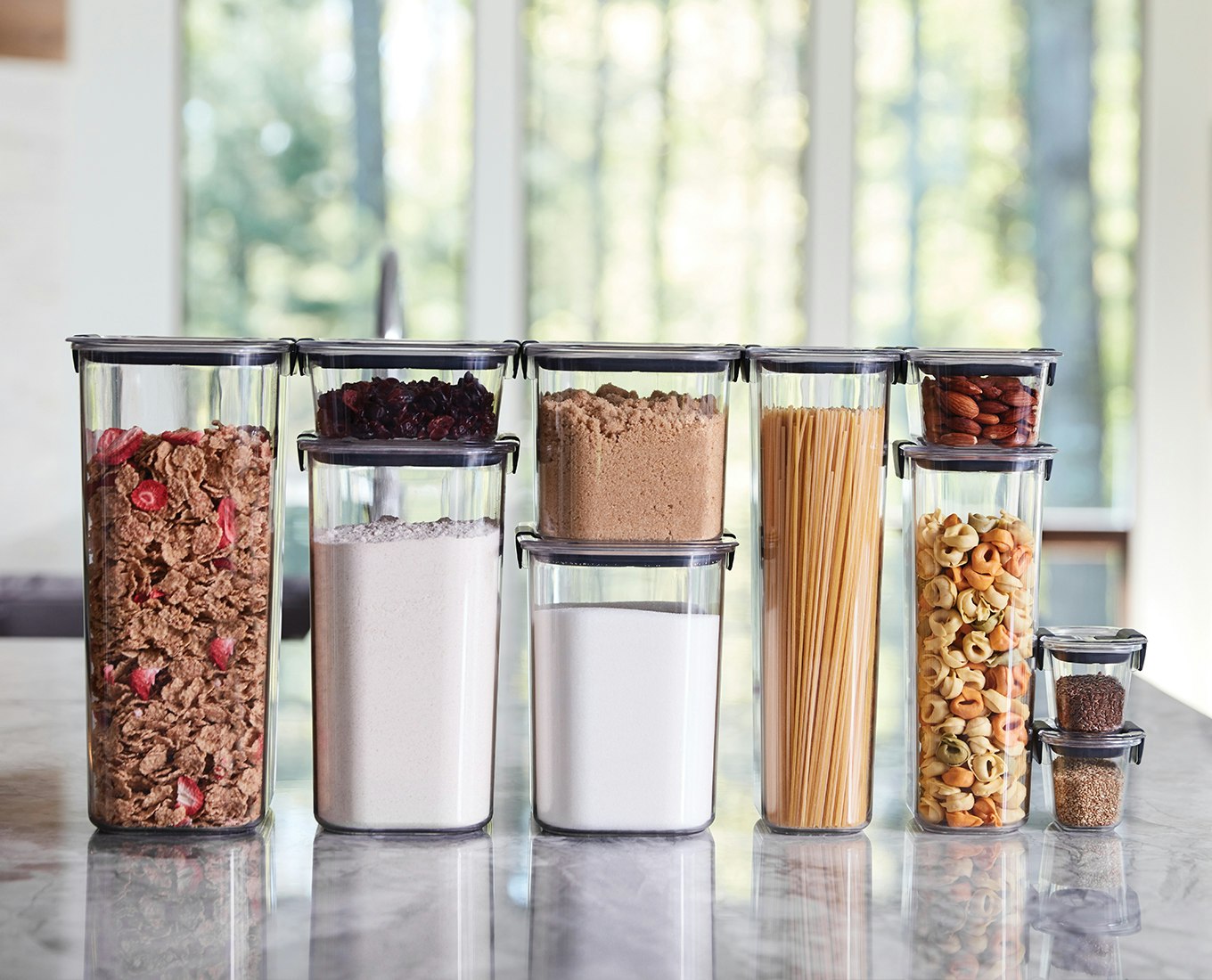 BUY DOUBLE DUTY DISHES
To really save space, buy one set of versatile, quality tableware instead of a set each of everyday dishes and fine china. Plain white, for example, suits both casual and formal meals.
NEST, NEST, NEST
Outfit your kitchen with items that nest inside one another: mixing bowls, measuring cups, pots and pans. The same goes for food-storage containers. Rubbermaid Easy Find Lids food storage containers have lids that snap to the bottom of containers and the containers nest together to take up minimal space in the cabinet.
MAKE USE OF VERTICAL SPACE
Add an extra level of storage in a cupboard with shelf helpers, so you can stack more without those dreaded "cabinet avalanches."
AVOID DUPLICATION
Empty bags of flour, cornmeal, pasta and other dry goods into clear airtight canisters. Fewer bags mean less clutter (stackable, square-sided containers take best advantage of every inch of room), and the added space makes it easier to find what you need so you won't run out to the store and buy something you already have.
HANG IT UP
Free up precious counter space with wall-mounted devices that can be installed under cabinetry or behind doors. Coffeemakers, can openers and spice racks can go here, as well as paper towel holders and more. Coordinate their finish color for a more seamless look.