Plan Ultimate Holiday Cookie Swap
Plan the Ultimate Holiday Cookie Swap
Spread holiday cheer this year and start a sweet new tradition.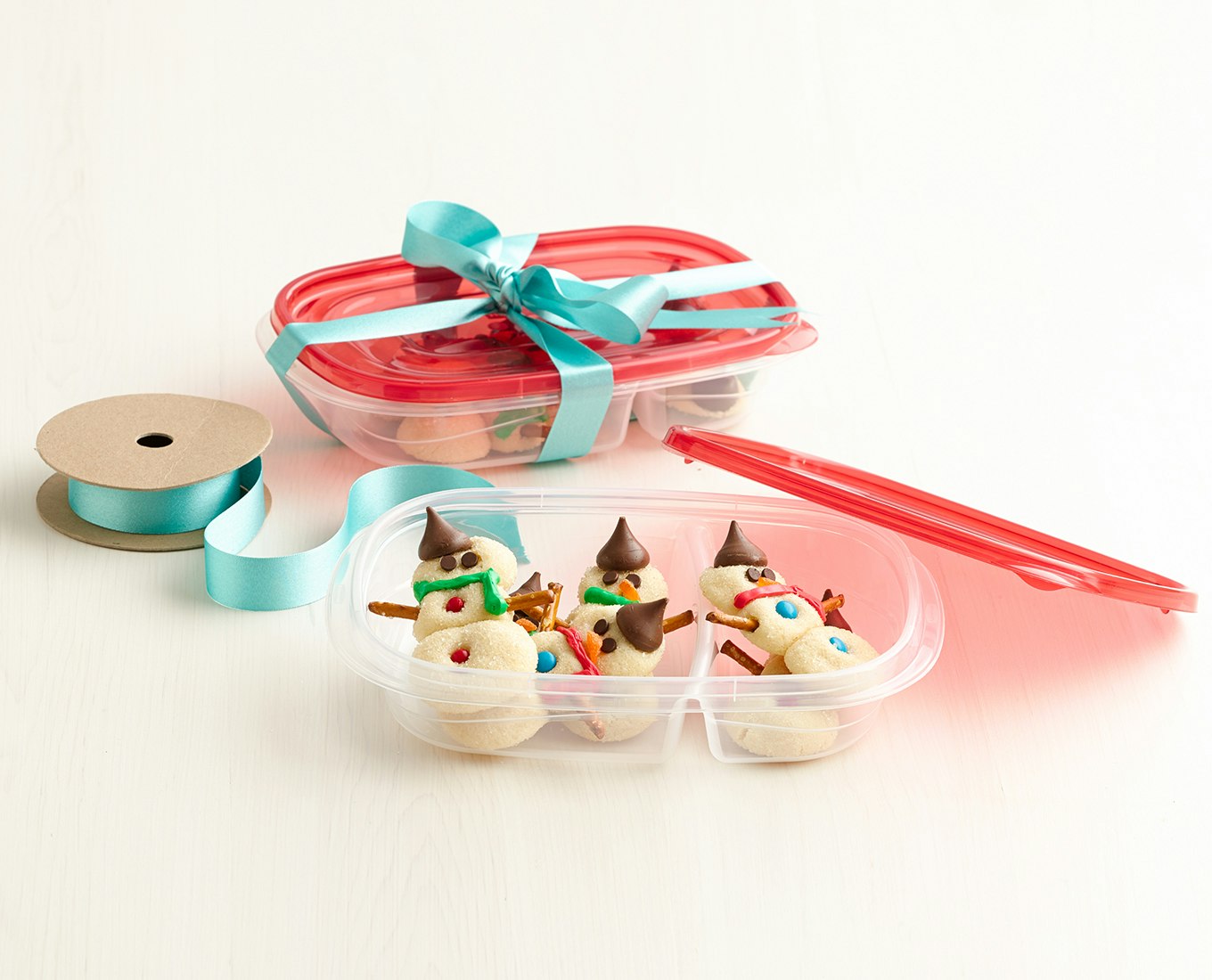 Cookie swaps can be added to any holiday line-up, bringing friends and family together with minimal work and lots of fun. Gather family and friends together this holiday season to share your favorite cookie recipe and possibly discover a new one.
The Premise
It's the perfect way to take time to enjoy each other's company this holiday season without throwing a huge party or exchanging expensive gifts. One person decides to be the host of the event (this responsibility can change each year) but everyone contributes to the entertainment and food. The guests and host bring their favorite cookies, tell the story behind how they got the recipe and everyone leaves with a sampling of yummy cookies to enjoy.
The Guests
The cookie swap can be any size you like – five or six families work well - but can vary depending on your hosting space and social circle. The goal is to invite people you want to share a special tradition with that you might not get to see otherwise during the busy holiday season. Cookie swaps work well to bring whole families together or just to get the girls (or guys) together during the holiday.
The Swap
Depending on the size of the swap, guests will need to bring 2-6 dozen of their favorite cookies, enough for each person or family to take 2-3 cookies home with them. Each cookie recipe will have its own story that can be shared with the group. If guests need help choosing a cookie recipe, Pillsbury® has great recipes to choose from. As the host, be sure you have food storage containers on hand (our TakeAlong containers are a perfect option) for people to gather up their cookie portions to take home. Be sure there is enough room to lay the different cookies out and allow people to taste a few. Also be sure to have activities planned if children are attending - decorating the outside of the food storage containers to transport cookies is a great option to keep them engaged and entertained.
Cookie Swap Countdown
Here is a timeline if you want to host a cookie swap
One Month Before
• Pick a date and send out invitations (email invitation programs are a great way to invite people, send updates and track RSVPs)
Two or three weeks before
• Notify the group if anyone has any allergies
• Start thinking about what cookie recipe you want to make
• Decide if you need to plan activities for entertainment
One week before
• Buy food storage containers for people to take home cookies
• Create a holiday playlist to set the atmosphere for the party
• Buy items for entertainment activities
Two-Three days before
•Buy all the ingredients you will need for your cookies
Night before
• Bake the cookies
• Rearrange any furniture to layout everyone's cookies
• Wash and set out food storage containers
One or two hours before
• Set out your cookies
• Relax and get ready to enjoy your guests!