How to Pack an A+ School Lunch
How to Pack an A+ School Lunch
Tasty tips and packing tricks for kids young to old.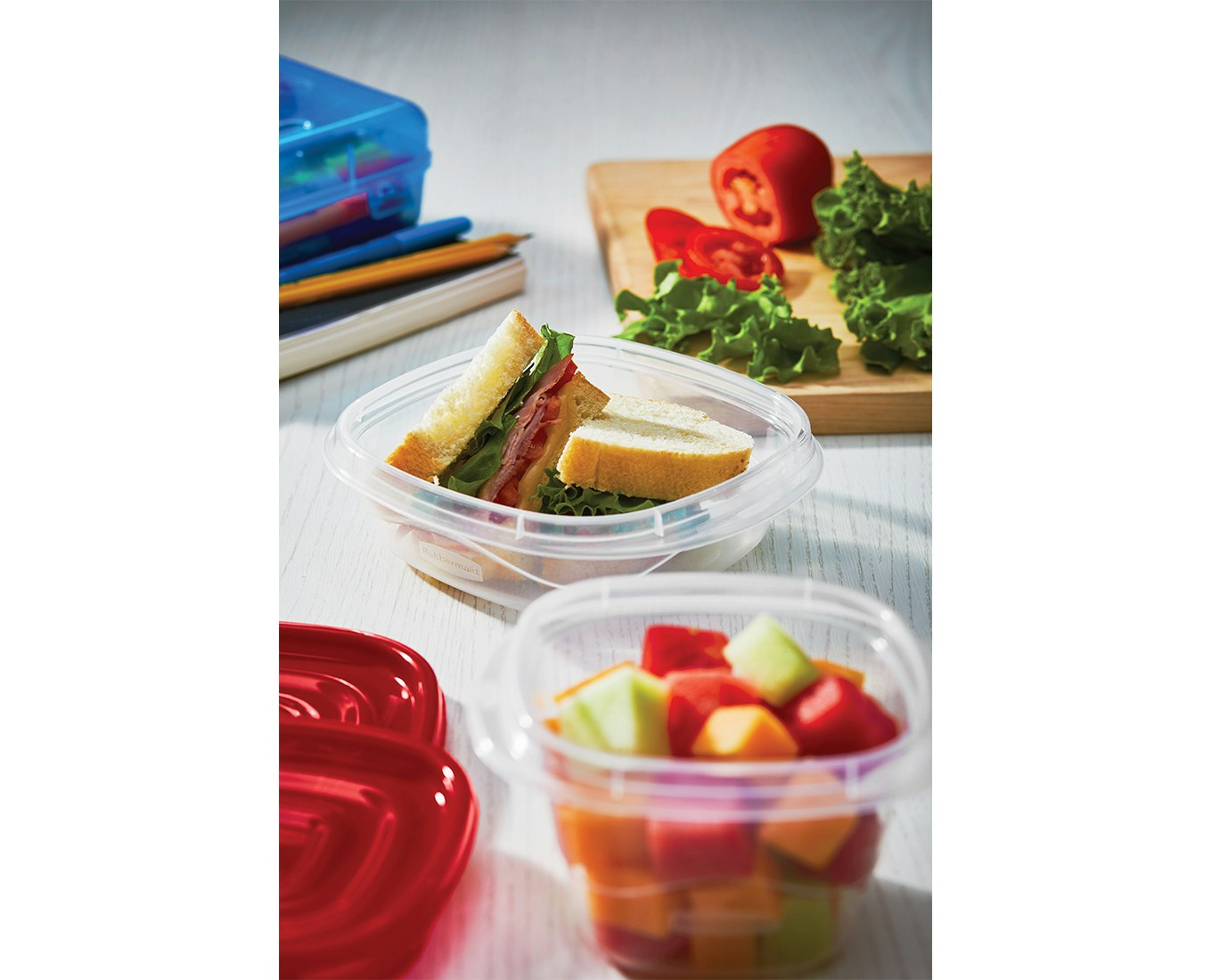 Kids need healthy food to nurture their growing bodies and minds. While it can be tempting to go the convenience-food route, lunches prepared from home tend to be lower in fat and sugar, and less expensive. It's more environmentally friendly as well: since there's less to throw out when you reuse food storage containers, you are reducing the amount of waste typically associated with a packed lunch. Packing five lunch bags a week can seem daunting to any busy parent, but there are ways you can make it easier (and kid-pleasing). Below are some of our top menu suggestions by age group. (And ideally, of course, lunches should always remain refrigerated prior to eating.)

A. PRE-SCHOOLERS
Toddler and preschooler snacks should emphasize independence (in other words, food they can feed themselves without adult help), variety (introduce your kids to foods from a variety of food groups) and safety. Here are some suggestions.
Fill individual containers with:
Sliced grapes (whole grapes remain a choking hazard until kids are over three years old) and/or other non-browning fruit like strawberries, blueberries, or melon cubes

Cubed cheese

A junior trail mix of dried banana chips, raisins, dried cranberries and almond slivers (optional)

Dry cereal (they can eat this as is, or milk can be poured overtop since it's already in a "serving" bowl)

Cooked and chilled green peas, beans or whole baby corn
B. JUNIOR & MIDDLE SCHOOL KIDS
Encourage healthy eating by introducing new foods, and keep them interested with lunches that make kids feel like junior foodies.
Fill individual TakeAlongs Rectangle containers with these winning duos:
Grilled chicken skewers & rice

Caesar salad & grilled chicken (pack the dressing in a Twist & Seal container and they can mix it just before eating)

Hummus & flash-cooked green beans, carrots and broccoli, with pita bread wedges (wrap bread in waxed paper to prevent sogginess)

Whole-wheat wrap or roti skin & leftover mild curry for stuffing

Whole-wheat wrap & leftover rice and beans with grated cheese and serving of salsa (the rice will keep it from getting too sloppy) for stuffing
C. TWEENS AND OLDER
By this age, your kids will probably be packing their own lunch, so try some of the following not-your-everyday-sandwich fixings they can prep for themselves, and have them round out their bag with fresh or dried fruit.
In a TakeAlongs container:
Sliced turkey with sour cherry jam

Hummus with roasted peppers and eggplant

Leftover meatballs with tomato sauce

Nippy cheddar with fig preserves (found at gourmet shops)

Leftover grilled chicken breast with spicy readymade Thai peanut sauce

ALL AGE GROUPS
Studies have shown that tap water is a great environmentally safe alternative to wasteful bottled water (and that juice in excess of one glass per day can add too many empty calories to your child's diet), so fill a refill-reuse water bottle with tap water each day.