Bedroom and Dorm Room Organization Tips
Bedroom and Dorm Room Organization Tips
Sharing a room doesn't have to mean also sharing a mess.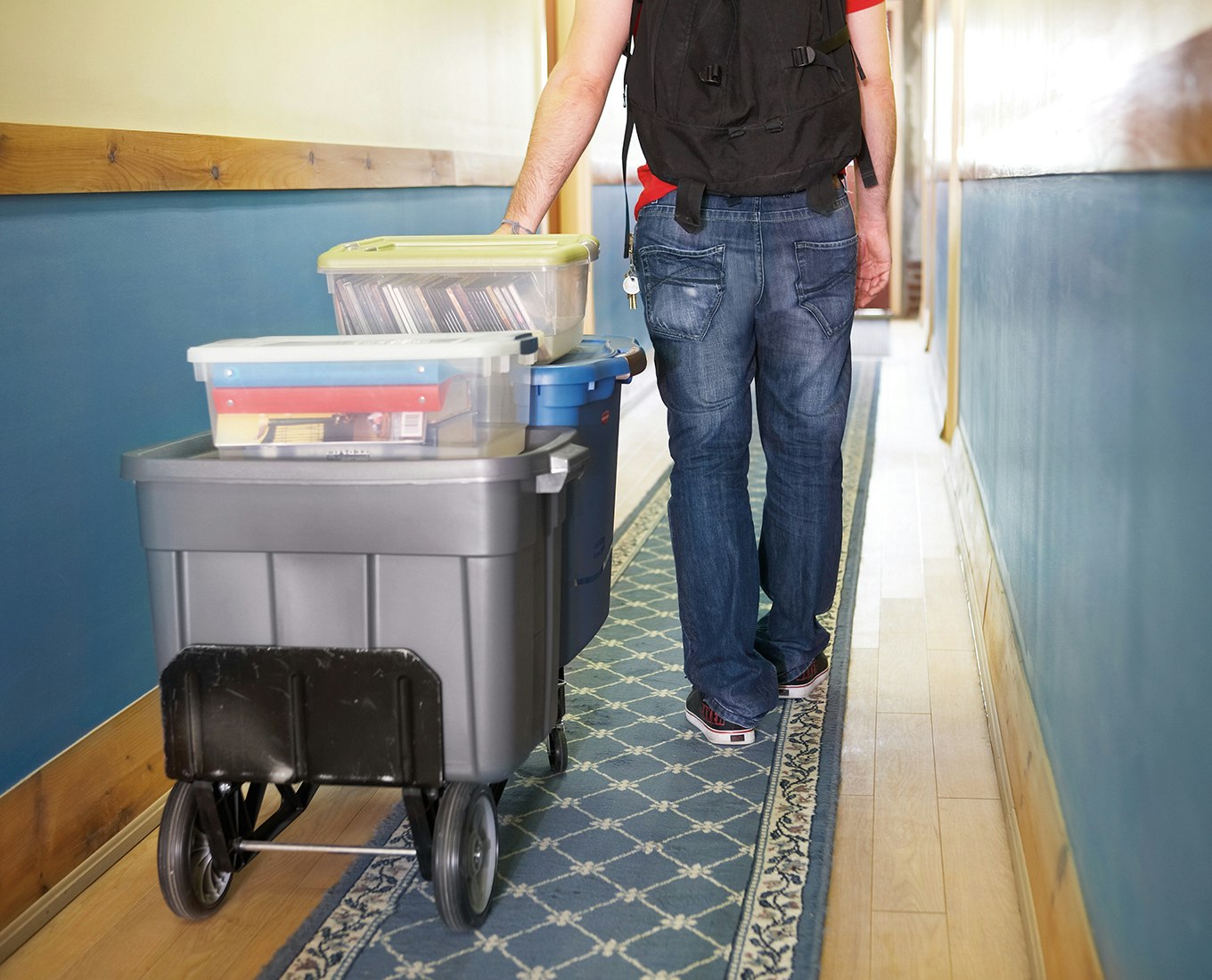 Even for those who shared a bedroom with a sibling, dorm life can be a big adjustment. It's one thing to divvy up bathroom time with someone you've known all your life, but quite another to share a sink, closet and refrigerator with a complete stranger—and maintain a busy college schedule, to boot. Planning ahead and setting some friendly boundaries can make the transition easier. Follow these tips to ease into college life in a dorm, suite or shared apartment.
What's mine is…blue
Identify what's yours at a glance and avoid confusion by stashing supplies in color-coded containers. Take a first-day shopping trip with roommates or suitemates and agree on everyone's colors. If one roomie chooses a blue tote basket for bathroom supplies, another may use white. Buy other storage items according to color as well, such as food containers, bath towels and plastic boxes for the closet.
Divide and concur
Designate equal space under the bathroom sink and remember which toiletries belong to whom with convenient storage baskets. Use fabric bins, hanging shoe organizers and storage shelves to keep each person's belongings separate and neat in the closet.
Find hidden storage space
Half a room can hold a lot. Put space under the bed to use by keeping extra supplies out of the way, yet accessible in underbed boxes. And give other pieces dual purpose: two stacked deep storage boxes can serve as a bedside table if you cover them with a tablecloth; inside they can hold extra bed linens, towels, toiletries, notebooks and other supplies.
Ease the load
Dorm living typically entails trekking down the hall to the bathroom and downstairs to the laundry room. Stash bath and grooming essentials in a handled tote that is easy to carry to the bathroom (be sure to include a clean pair of flip-flops to wear in the shower). A lightweight laundry basket is also a must. Before heading to the laundry room, measure out a load's worth of detergent into a small, lidded container, instead of lugging the entire bottle or box.
WHAT TO BRING TO COLLEGE
Here are some basic essentials (many colleges also provide a list).
Bedding and bath linens

Desk lamp

Alarm clock

Photographs and frames

Underbed storage boxes

Slide 'n Stack Baskets

Flip-flops (for the shower)

Toiletries

Flex'n Carry™ Laundry Basket

Laundry detergent

TakeAlongs Twist & Seal one-cup container (for decanting laundry soap)

Deep storage boxes

Closet organizers

Mini refrigerator (may be able to rent this at school)

Microwave oven (if allowed)

Coffeemaker

Laptop

Headphones

Keychain memory drive