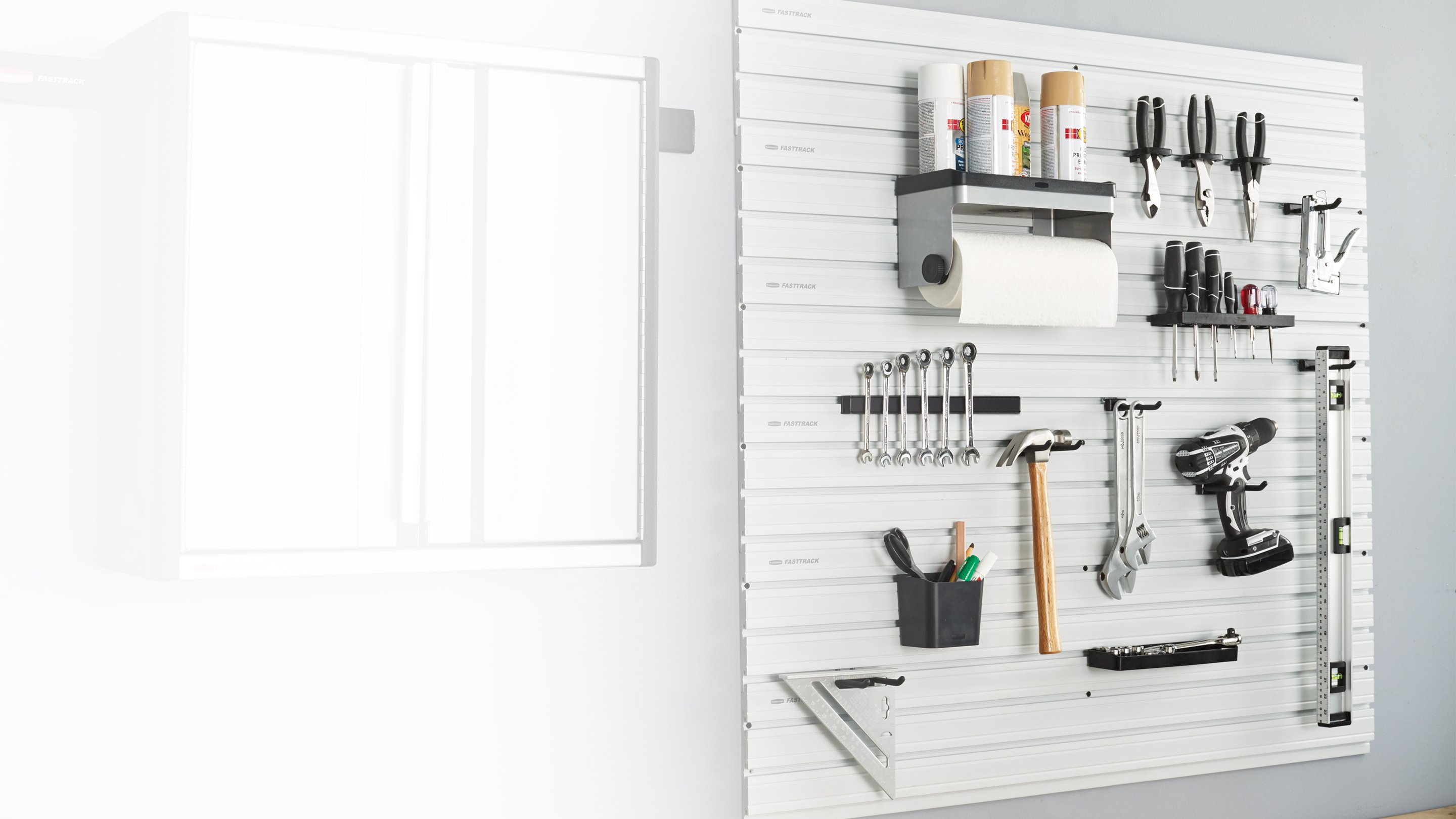 Garage Organization
Shelves, rails, hooks, and more that customize to organize whatever's in your garage, from soccer balls to saws.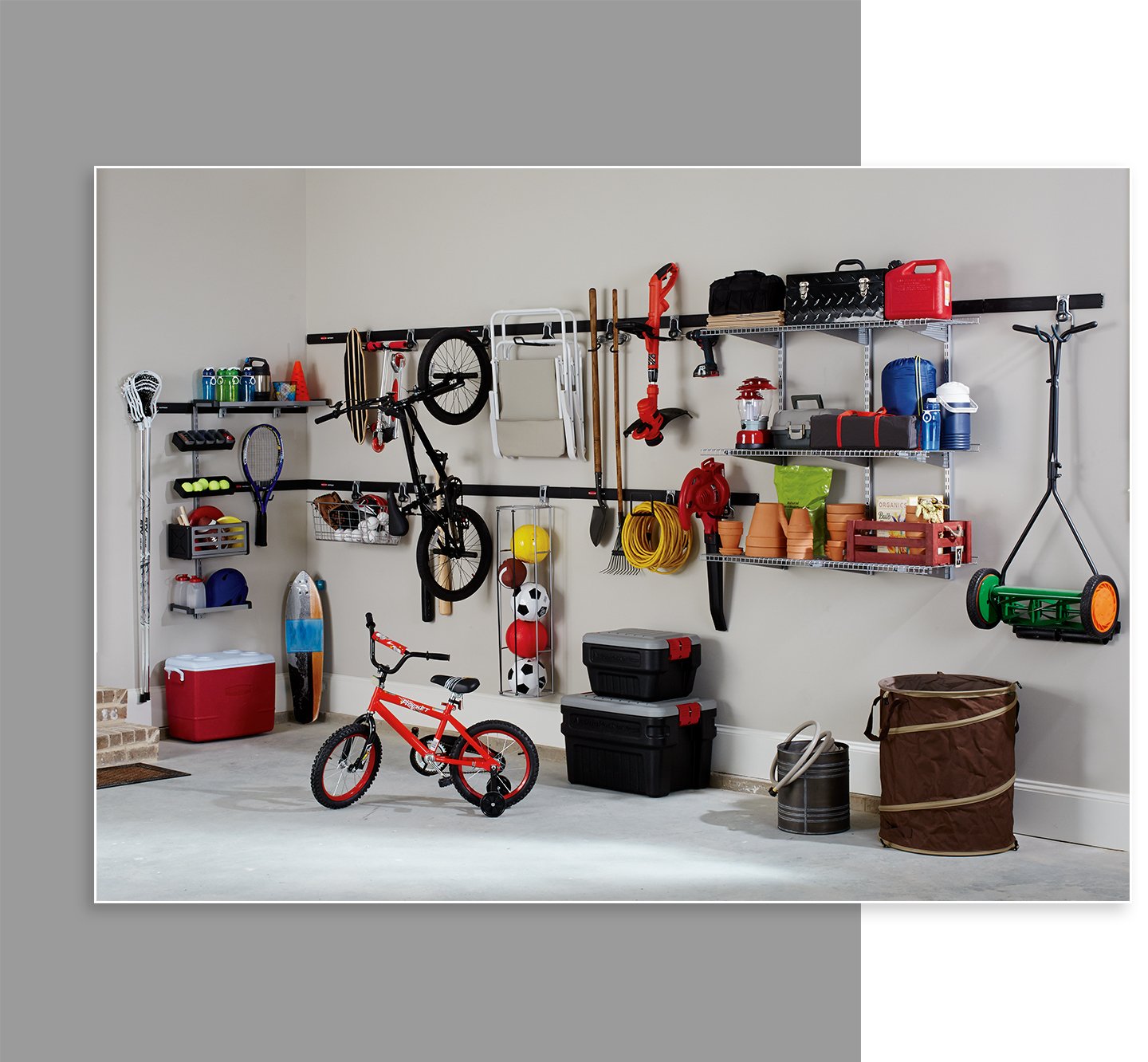 FastTrack® Rail Organization System
A fast, easy, customized way to create practical garage storage using rails and available wall space.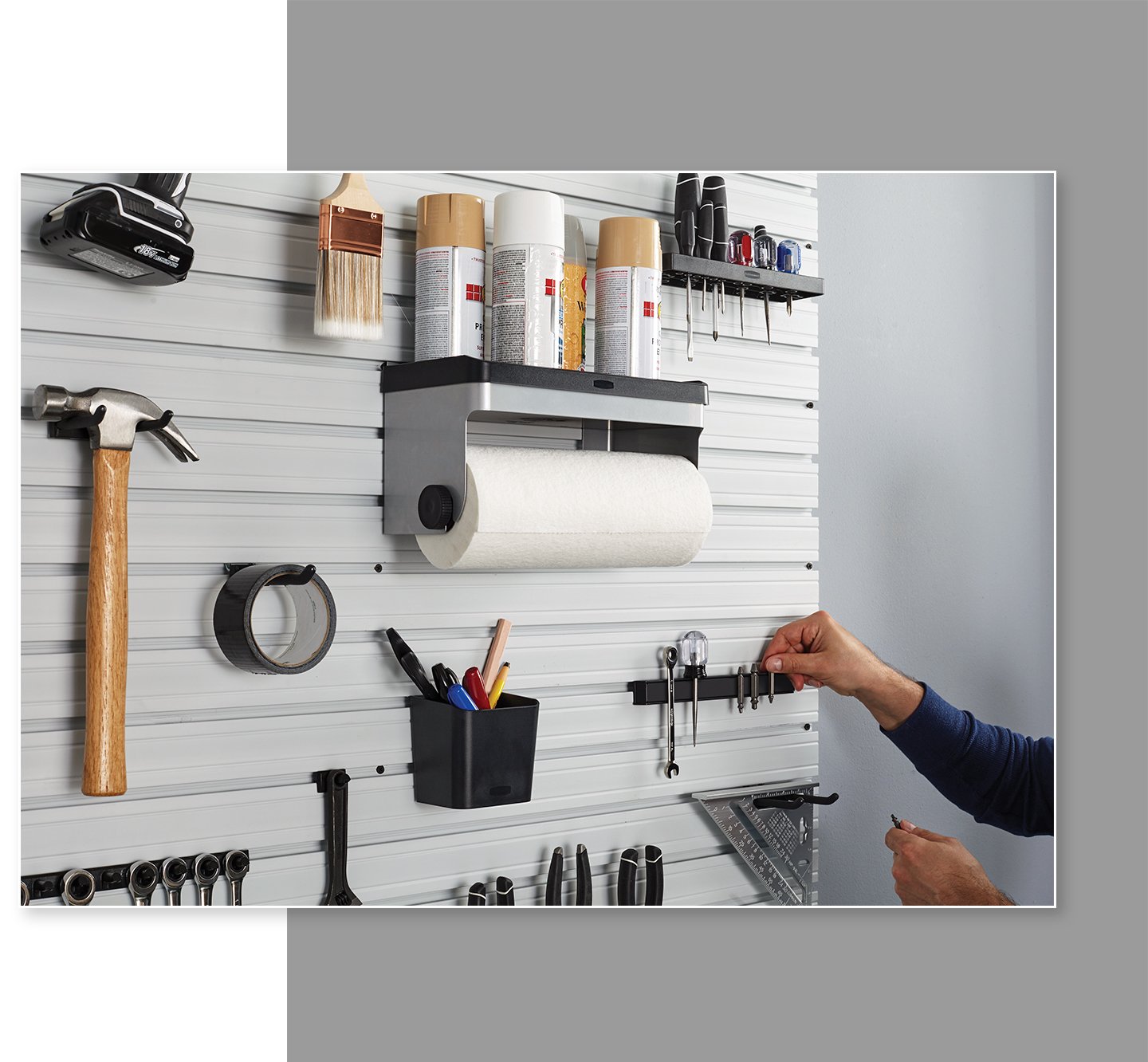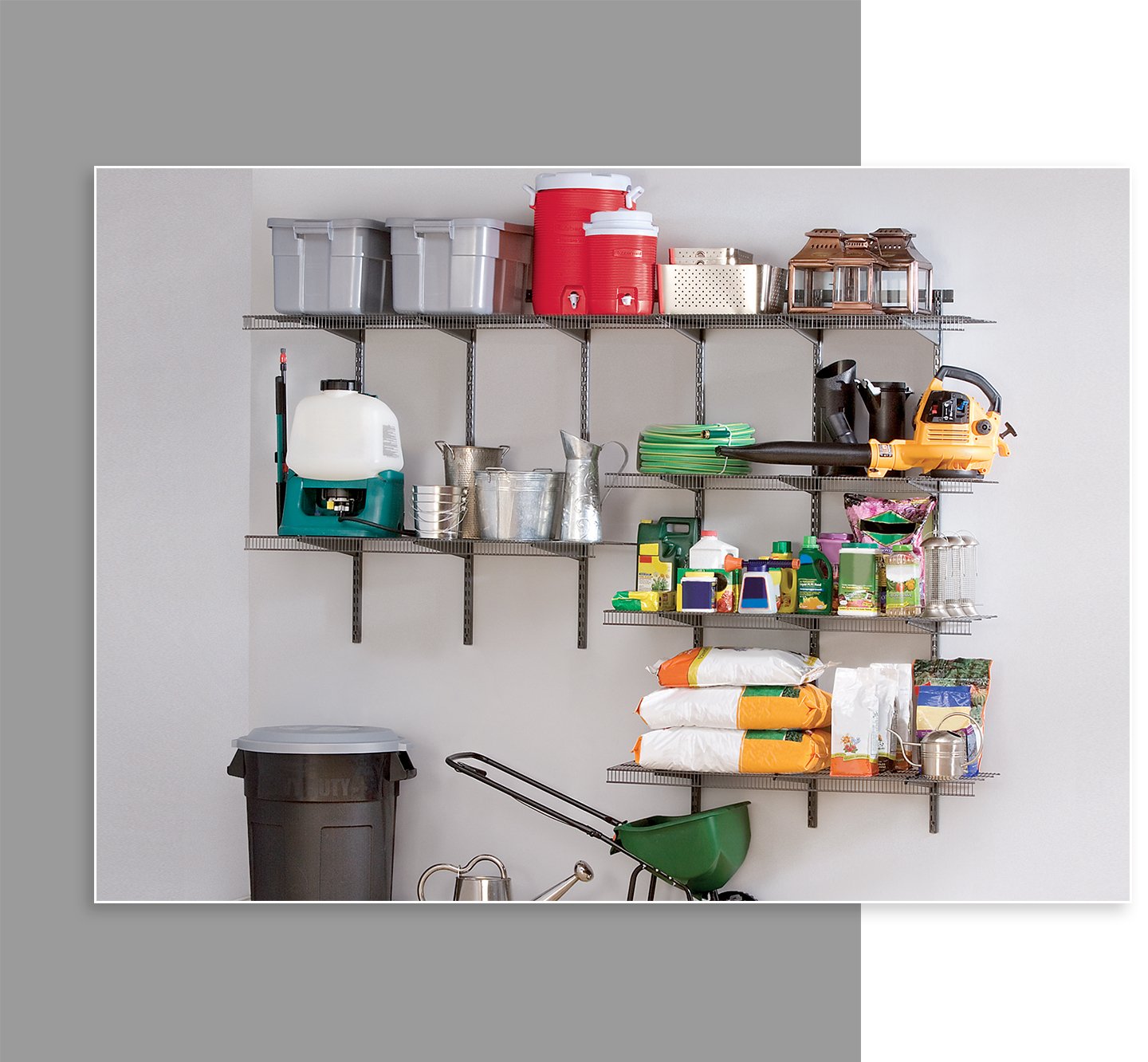 Tough Stuff
Durable, heavy-duty shelving systems for off-the-floor garage storage; ventilation keeps items dry.