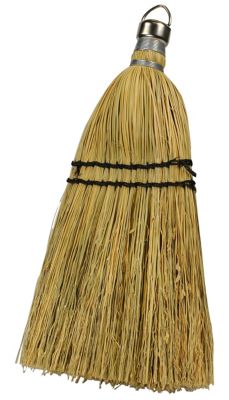 The Rubbermaid Professional Plus Corn Whisk is perfect for use outdoors and on non-delicate surfaces. The corn fibers are durable and tightly bound with metal strings so they do not come loose. A metal hang hole is included for easy storage.
Product Specifications
Where to Buy
Shop Rubbermaid.com

Corn Whisk : (#G146)
Size: 7" l x 2" w x 13" h; Weighs: .75 lbs.
Available Colors

Not sold online at Rubbermaid.com. Please check your local store for availability and price.