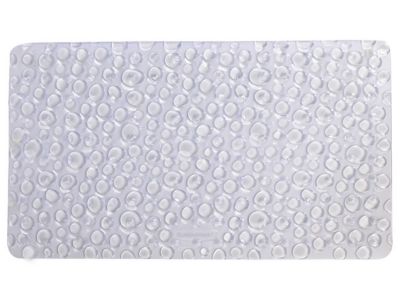 Flat Drops Designer Bath Mat
Rubbermaid line of designer bath tub mats feature nature inspired designs. The tranquil pieces are reflections of nature with vibrant, yet calming, colors and imprints of familiar items found on planet earth. Flat Drop presents a fun rain drop design.
Product Specifications
Where to Buy
Shop Rubbermaid.com

Flat Drops Designer Bath Mats : (#9543)
Size: 16" w x 28" l
Available Colors

Not sold online at Rubbermaid.com. Please check your local store for availability and price.